HIS HD 4830 Fan 512MB (256bit) GDDR3 PCIe

Product Code
H483FN512P
EAN Code
4895139001242
Cooler
Fan
GPU
4830
Core Clock
575 MHz
Memory Clock
1800 MHz
Memory Size
512 MB
Memory Type
GDDR3
Memory Interface
256 bit
Interface
PCI Express x16 (PCI Express 2.0)
Card Dimension
12.5 X 24.6 X 4 cm
Box Dimension
28.6 x 17.1 x 5.4 cm
Box Weight
0.65 kg
Availability
Available
Media Review


" With Quake 4, the HIS HD4830 garnered a respectable 70.1 FPS. In Company of Heroes, the card delivered a positively high score of 50.1 FPS. We then moved over to Crysis, and started our test with settings on High at SXGA resolution with 8x AA and it delivered a surprising performance with an average 35.45 FPS. " - From Hardwarezone Malaysia Nov08
---
Features
Powered by Radeon® HD 4830 GPU
956 million transistors on 55nm fabrication process
640 stream processing units
DirectX® 10.1
24x custom filter anti-aliasing (CFAA) and high performance anisotropic filtering
ATI CrossFireXTM multi-GPU support for highly scalable performance
Use up to four discrete cards with an AMD 790FX based motherboard
Built-in HDMI with 7.1 surround sound support

The HIS DVI to HDMI Adapter for ATI 4000/ 3000 series (Product Code: HHDMI4071) is required to fully utilize the audio through HDMI features

PCI Express® 2.0 support
HIS PRODUCTS ADVANTAGE
HIS delivers Faster, Cooler, Quieter plus the best quality product!
Professional customer service and technical support
ACCESSORIES
SOFTWARE BUNDLED
CABLE/ADAPTOR BUNDLED
DVI to VGA adapter
Power Cable 2x 4pin in, 6 pin out
| | |
| --- | --- |
| Model Name | HIS HD 4830 Fan (Full HD 1080p) HDMI 512MB (256bit) GDDR3 Dual DL-DVI & TV (HDCP) PCIe (RoHS) |
| Chipset | Radeon HD 4800 PCIe Series |
| ASIC | Radeon™ HD 4800 GPU |
| Pixel Pipelines | 640 stream processing units* (Unified) |
| Vertex Engines | 640 stream processing units* (Unified) |
| Manu. Process (Micron) | 55nm |
| Transistor | 956 million |
| Memory Size (MB) | 512 |
| Memory Type | GDDR3 |
| RAMDAC (MHz) | 400 |
| Engine CLK (MHz) | 575 |
| Memory CLK (MHz) | 1800 |
| Memory Interface (bit) | 256 |
| Power Supply Requirement | 450 Watt or greater power supply with 75 Watt 6-pin PCI Express® power connector recommended (550 Watt and two 6-pin connectors for ATI CrossFireX™ technology in dual mode) |
| Max. Resolution | 1920x1200 (single-link DVI) or 2560x1600 (dual-link DVI) |
| Bus Interface | PCI Express x16 |
| VGA | No |
| 2nd VGA | Yes |
| DVI | Yes |
| 2nd DVI | No |
| TV-out | Yes |
| HDTV (YPrPb component output) | No |
| Video-in | No |
| TV Tuner | No |
| FM Tuner | No |
ATI Radeon™ HD 4830 System Requirements

PCI Express® based PC is required with one X16 lane graphics slot available on the motherboard
450 Watt or greater power supply with 75 Watt 6-pin PCI Express® power connector recommended (550 Watt and two 6-pin connectors for ATI CrossFireX™ technology in dual mode)
Certified power supplies are recommended for ATI CrossFireX™ technology support. Refer to http://ati.amd.com/certifiedPSU for a list of Certified products
Minimum 1GB of system memory
Installation software requires CD-ROM drive
DVD playback requires DVD drive
Blu-ray™ playback requires Blu-ray drive
For a complete ATI CrossFireX™ system, a second ATI Radeon™ HD 4830 graphics card, an ATI CrossFireX Ready motherboard and one ATI CrossFireX Bridge Interconnect cable per graphics card are required
For more information, please visit the following link:
http://ati.amd.com/products/radeonhd4800/specs2.html

Redefine HD Gaming
The ATI Radeon HD 4800 Series GPUs deliver a cinematic gaming experience with unprecedented performance. The powerful new TeraScale graphics will propel you deep into your gameplay with seamless frame rates and high resolutions. Enhanced anti-aliasing (AA) and anisotropic filtering create striking graphics with unparalleled realism so you can max out the settings of the most demanding next-generation games or revitalize your favorite titles. Play today while preparing for tomorrow with tessellation, support for DirectX® 10.1 and scalable ATI CrossFireX™ technology.
ATI Avivo™ HD Technology
ATI Avivo™ HD is the advanced image and video processing and display technology found in ATI Radeon™ HD GPUs and ATI Theater™ video capture processors. Specifically designed for HDTV and HD video enthusiasts, ATI Avivo HD provides brilliant colors, sharp images, smooth playback of Blu-ray™* and HD video content, HDMI with built-in multi-channel digital audio, and on some GPUs, Unified Video Decoding (UVD). UVD is designed to enable a cool and quiet media PC with low CPU power requirements and playback of HD 1080p content. HD Monitor is required for full 1080p enjoyment.
HDMI Video and Audio
A system with an ATI Radeon™ HD 4800 Series graphics card can help enhance the HD entertainment experience by providing a seamless connection to an HDTV or home theater system. With built-in 7.1 surround sound audio (AC3 / DTS ), the new GPUs and graphics cards support single cable connection directly to a compatible HDTV, projector or receiver. This single cable carries both the HD video and 8 channel audio for a clean, high definition connection. Some graphics cards will be equipped with an HDMI connector, while others will output the HDMI signal using a special ATI Radeon DVI-I to HDMI adapter. These options give consumers more options and flexibility when connecting their PCs to monitors or home theaters for maximum enjoyment of HD content. The new GPU also supports xvYCC color which can display a wider range of color when connected to capable HDTVs.
* The HIS DVI to HDMI Adapter for ATI 4000/ 3000 series (Product Code: HHDMI4071) is required to fully utilize the audio through HDMI features
Microsoft® DirectX® 10.1 support
ATI Radeon™ HD 4800 series GPUs offer full support for the new DirectX® 10 and DirectX® 10.1 API (Application Program Interface) from Microsoft; ready to meet the demanding needs of new, next generation games. DirectX 10 is the first totally new DirectX in the last 4 years and brings important graphics innovations that can be used by game developers for the next generation of games. DirectX 10 introduces crisp, never-beforeseen detail-rich images, visual effects and game dynamics capable of accurately simulating the real world. No matter which ATI Radeon™ HD 4800 Series GPU you choose, you can be assured that games will look as good as the developer intended!
ATI CrossFireX™ Technology
NATI CrossFireX™ multi-GPU technology takes your gaming experience to the next level with superb scalability, performance and compatibility. The technology combines the awe-inspiring capabilities of multiple ATI Radeon™ graphics cards and an ATI CrossFireX ready motherboard to meet the hard-core demands of your alternate reality. New ATI Radeon™ HD graphics cards are designed with an internal ATI CrossFire™ Bridge Interconnect system to simplify installation.
Microsoft® Windows Vista®
ATI Radeon™ HD 4800 series graphics cards provide support for the Microsoft® Windows Vista® operating system and take advantage of the Windows Aero™ graphical interface. You will be amazed by the dazzling 3D visual effects and have peace of mind that the ATI Catalyst™ software and drivers are designed and thoroughly tested to ensure full compatibility and stability to help keep you up and running. All these new technologies and features make the ATI Radeon HD 4800 series of GPUs the ideal solution for ultimate HD gaming and HD video entertainment with the Windows Vista OS
December 30th, 2009 at 11:48 am
By HIS Support
Sure! the latest driver release do support Windows 7 64-bit platform. Get it from here:
http://www.hisdigital.com/un/download1-386.shtml
December 30th, 2009 at 07:30 am
By DaFridge
Good card. But just wondering if it was compatible with Windows 7 64 bit?
September 16th, 2009 at 01:29 am
By Mikepitoyo
It's worthy price for mainstream video card.This card more powerfull than nvidia 9800gt.And don't forget for very silent in moderate environment.Go buy it,you'll never regret for it.See ya
April 23th, 2009 at 08:33 pm
By Simiciuc
Very good video card , at a low price .
Post your comment
Comments will be reviewed by the editors before being published, mainly to ensure that spam and irrelevant material are not published . Please feel free to comment!
We strongly encourage you to use your real name. E-mail addresses are required in case we need to follow up with you directly. We won't publish your e-mail address unless you request.






HIS has won over 1700 awards with AMD graphic solutions from major media worldwide.

Chip Power Award - March 2009
" The pro are the performance of the card in video games (but not over 22' screen and not whit all filters). The cooler is also mentioned as performing very well and silently. " - PC Magazine (France) Product Review

" The HIS Radeon 4830 GDDR3 512MB is definitely recommend by Guru3D.com, and it doesn't break the bank either. Which is something we all like in the current financial state of the world. You know that feeling when you just had a good meal, you're full, yet ...always feel there's that little room for some desert? That's AMD right now. With this product from top to bottom ATI positioned itself truly strong in the graphics card market for 2008. Impressive to say at the least. " - Guru3D Recommended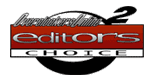 " Compared to my Sapphire Toxic and 8800GT OC2, this card is whisper quiet. It sounds cliche, but with every aftermarket cooler or stock cooler I've tried, they always end up being louder than I thought they would be. Not with the IceQ 4. HIS engineers have done a fine job at perfecting this cooler...... The HIS HD4850 beat out the 8800GT OC2 and the other 2 HD4850 cards I threw at it." - Editor's choice award

" With Quake 4, the HD 4830 garnered a respectable 70.1 FPS. In Company of Heroes, the card delivered a positively high score of 50.1 FPS. We then moved over to Crysis, and started our test with settings on High at SXGA resolution with 8x AA and it delivered a surprising performance with an average 35.45 FPS......we find the card truly runs well, giving us exceptional Crysis performance for its price! " - Scores 8.5 out of 10 Points! HWM Silver Award

" Of all the cards tested today we like the design/style of the HIS card the most. The cooler, blue PCB and copper heatsinks look great and give it that little edge over the Sapphire in this department. " - Hardwarezone Editor's Choice

'' HD4830 is a great choice for gamers seeking a gaming card under 150USD. It beats 9800GTX+ in many tests and even comes very close to GTX260+ when AA is open. In Crossfire mode HIS HD4830 outperforms GTX280 in many games. Remember! Buying two pieces of HD4830 is much more cheaper than one GTX280. This is a best buy card now. The new HIS cooling is quite good looking. "
" HIS HD4830 is a new star in mid to high end segment for sure. It is good enough to make this card position just behind HIS HD4850 IceQ4 Turbo. "

" Amazingly low cost per frame...... A good choice for gamers who can't afford the 4850 but don't want to drop to a low end card " - Gamer's Choice Award



" The HIS HD 4830 Fan (Full HD 1080p) HDMI gets a rating of 8 out of 10 and a Bjorn3D.com Seal of Approval. "

Hardwarezone 4 1/2 Awards
Vietnam Overclocker Zone Forums Review

Back