HIS 7790 iCooler Turbo 1GB GDDR5 PCI-E DP/2xDVI/HDMI

Product Code
H779FT1GD
EAN Code
4895139008425
Cooler
iCooler
GPU
7790
Core Clock
1075 MHz
Memory Clock
6400 MHz
Memory Size
1024 MB
Memory Type
GDDR5
Memory Interface
128 bit
Interface
PCI Express 3.0 x16
Card Dimension
22.4 x 12.7 x 3.9 cm
Box Dimension
30.6 x 19.1 x 7.5 cm
Box Weight
0.8 kg
Availability
HIS 7790 iCooler Turbo features Faster Turbo Clock, iCooler is Quiet, Long Lasting Design
Turbo: HIS OC Graphics Card

Turbo cards are faster than regular cards! The card is bios-overclocked out of the box with 1075MHz / 6400MHz core clock and memory clock
| | | |
| --- | --- | --- |
| | HIS 7790 iCooler Turbo | AMD 7790 Ref Board |
| Core Clock | 1075 MHz | 1000 MHz |
| Memory Clock | 6400 MHz | 6000 MHz |
iCooler
Quieter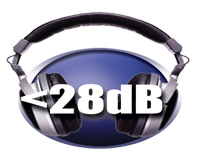 The card is equipped with the widely acclaimed HIS iCooler – certified by HIS that the card is quiet with noise level below 28dB when watching movies, surfing Facebook, working. . HIS iCooler provides an outstanding cooling performance and quiet environment. With HIS iCooler, the life span of the card is maximized while the noise level is minimized! You feel the quietness when viewing photos, browsing webs and checking your email.
Long Lasting Design: Safer, Last Longer!
Enhances stability in critical gaming situations!
HIS cards are engineered with the highest standard of safety, preventing them any potential damages. Full Solid State Capacitors ensures the best power quality and enhances the card's stability in critical gaming situations!
Built for Crossfire
CrossFireX Ready!
The card's is armed with Crossfire Connector, ready for CrossFire & strengthened performance!
New Design, New Experiences
GCN
With AMD GCN technology, the card optimizes DirectX® 11.1 gaming performance automatically up to 2.5 times faster! It also offers up to 4.5x compute performance and up to 95% lower GPU Idle Power Consumption!
Apps Faster & Smoother!
The card enables a "quality graphics" experience on everyday applications, giving huge performance boosts on image processing, file compression, media converter apps, and a lot more!

• Adobe photoshop CS6
• Corel Winzip 16.5
• Musemage
• Handbrake
• MotionDSP Vreveal
• GIMP
• Cyberlink Power Director
• ArcSoft Media Converter
PCI-e 3.0 Support
Armed with the latest PCI-e 3.0 bus design maximizes performance by delivering double bandwidth per lane of PCI-e 2.x. Paired the card with the latest platforms and get the ultimate performance!
Game Better & Faster
Game Better & Faster
With full Microsoft DirectX® 11.1 support, the card is ready for next generation DirectX games. Equipped with AMD HD3D technology, you can enjoy a stereo 3D experience in the latest 3D games. The card also offers up to 2x faster tessellation and faster DirectCompute over earlier cards. Gamers will be pleased to enjoy the life-like graphics!

List of approved monitors for AMD HD3D Technology:


• Samsung SA700
• Samsung SA750
• Samsung TA950
• Samsung SA950
• Samsung TA 750
• LG D2342P
• LG D237IPS

Sounds Better
Output protected high bit rate 7.1 channel surround sound over HDMI with no additional cables required, heightening the sense of reality!
See Better, Enjoy Better
The card supports 30" LCD monitor and any large size TV up to 80" feature with 16:9 ratio in amazing 4096 by 2160 resolution. Up-scaling your computer into a multimedia center with the biggest display!
Enjoy HD Beauty
With Full HD 1080p support, the card delivers high quality 1920X1080 graphics, enabling seamless full-screen video playback. See HD, hear HD and feel HD - Enjoy the beautiful graphics now with the card!
Enjoy Copy Protected Movies
The card is HDCP complaint, enabling users to play copy-protected content, such as commercial DVD movies.
Enjoy True to Life Graphics
Quad HD videos have resolution four times that of current HD videos, meaning images too clear that may deceive your eyes! With the card, you are set for getting the movie theater experience to your home. You may be able to watch a video shooting the Eiffel tower and zoom it in to see your friend's face clearly from the top! Get your eyes impressed and enjoy mind-blowing graphics with extreme clarity, depth and texture!
View More, Work Better
Having one dedicated screen just for Twitter or Facebook and a second for outlook is not a dream anymore. You can easily connect to two displays. The dual-link DVI port allows you connect to a 30" DVI display up to 2560x1600. Resolution can even reach 4096x2160 with HDMI® , good for TV up to 80"!

The card is an ideal solution for all those who rely on having several applications visible simultaneously for extra productivity. Multi-tasking just got a lot simpler! Make your computer a multi-display workstation!

Hear Better in Video Conference
Most GPUs today support only one audio stream at a time. The card, however, has DDM Audio(Discrete Digital Multi-Point Audio) which adds supports for up to 6 simultaneous independent audio streams. Audio seamlessly follows the video, providing affordable multi-display, multi-audio conferencing for consumers!
HIS PRODUCTS ADVANTAGE
HIS delivers Faster, Cooler, Quieter plus the best quality product!
Professional customer service and technical support
What's in the box
HIS Graphics Card
DVI-VGA Adapter
Install CD with Multilingual User Guide
Quick Installation Guide
HIS Power Up Label
Model Name
HIS 7790 iCooler Turbo 1GB GDDR5 PCI-E DP/2xDVI/HDMI
Chipset
Radeon HD 7790 PCIe Series
ASIC
RadeonTM HD 7790 GPU
Manu. Process (Micron)
28nm
Memory Size (MB)
1024
Memory Type
GDDR5
Engine CLK (MHz)
1075MHz

Memory CLK (Gbps)
6.4Gbps
Memory Interface (bit)
128bit
Power Supply Requirement

500 Watt or greater power

Max. Resolution
4096x2160 per display (DisplayPort 1.2)
2560x1600 per display (Dual-link DVI)
Bus Interface
PCI Express 3.0 x16
DisplayPort
Yes
HDMI
Yes
DVI
Dual-link DVI-I + Dual-link DVI-D
VGA
No
7790 System Requirement
PCI Express® based PC is required with one X16 lane graphics slot available on the motherboard
500W (or greater) power supply with one 75W 6-pin PCI Express power connector recommended
600W power supply (or greater) with two 75W 6-pin PCI Express power connectors recommended for AMD CrossFire™ technology in dual mode.
Certified power supplies are recommended. Refer to http://support.amd.com/us/certified/power-supplies/Pages/listing.aspx for a list of Certified products
Minimum 4GB of system memory
8GB (or more) system memory recommended for AMD CrossFire™ technology
Installation software requires CD-ROM drive
DVD playback requires DVD drive
Blu-ray™ playback requires Blu-ray drive
For operation of AMD CrossFire™ technology in dual mode requires a second AMD Radeon™ HD 7790 graphics card and an AMD CrossFire™ Ready motherboard

October 5th, 2013 at 05:04 am
By Sayed Walyullah
This is very perfect mid range GPU. Loving its performance.
Post your comment
Comments will be reviewed by the editors before being published, mainly to ensure that spam and irrelevant material are not published . Please feel free to comment!
We strongly encourage you to use your real name. E-mail addresses are required in case we need to follow up with you directly. We won't publish your e-mail address unless you request.






HIS has won over 1700 awards with AMD graphic solutions from major media worldwide.
The HIS iCooler technology is fantastic, and even under full loads the card never peaked above 58 degrees Celsius with the fan set at a static 50%. The fan speed the card was kept wonderfully cool. Noise is not really issue either, only becoming audible at settings over 75%. Great for late night gaming when you don't want your rig to mimic a 747 coming into land and potentially incur the wrath of a disgruntled partner.

Overall performance was excellent. HIS 7790 iCooler Turbo can handle pretty much anything you can throw at it. If you're looking for a cheerful GPU with which you can play some games and have some fun and you have a limited budget then it's certainly something to consider.
Stick Twiddlers - Rated 4 out of 5 Stars


Good:
- Good cooler
- Voltage Control!
- GPU and Memory overclock nicely
- Good games package
- iTurbo software
- Price
"As an HTPC card the HIS Radeon 7790 Turbo sure does a solid job. Performance is very good for the price and power consumption is almost non-existent. I certainly would not be disappointed to use this card for casual and some serious gaming. Once you throw in another 10% of performance from overclocking the card it seems like HIS does have a winner on its hands." Funkykit - Recommended Award

"HIS HD 7790 iCooler Turbo是現時場中售價最低的HD 7790型號之一,但其預設超頻幅度卻是最高的一員,配合上佳超頻能力,因而擁有甚高性價比,表現屬於今次測試位比併中,最突出之型號。" e-Zone - e-zone choice

"Pros:Overclocked out of the box, perfect for 1920 x 1080 gaming and quiet"

SkratchwizPC - Sliver Award

Steel Review - Rated 4.5 out of 5

"The new HIS 7790 iCooler Turbo card is well balanced and recommended to people on a tighter budget who will want to upgrade their old GPU in order to be able to play the latest games on monitors up to 24''. The cooling system is simpler compared to the offerings from XFX or PowerColor and an overclocking utility is supplied on the HIS website for added value." Madshrimps.be - Recommendated Mainstream Product

"Good OC potential and cooling. The main selling points the low price and solid performance. Judging by our tests, the iCooler is more than adequate to cope with reference clocked or overlocked HD 7790 cards. The HIS HD 7790 iCooler Turbo has plenty of overclocking potential, it ships with a top notch cooler and it costs about 6 euro more than the reference clocked HIS card, which is an equally good choice." FudZilla - Recommended Award
" A real alternative for users in the middle and upper-class entry...in this price range even more computing power and graphics performance - all at a very attractive price..." PC Games Hareware

"Fast, Efficient, Quiet and Cool - that's HIS will make 7790 iCooler Turbo for beginners and upgraders."
Allround PC

"...now further enhanced with an "over-clocking" model - a real alternative for users in the middle and upper-class entry... in this price range even more computing power and graphics performance - all at a very attractive price. The real strengths of the rapid single-slot card then into smaller packages, extremely quiet PCs or HTPCs aus. In addition to the 3D features, the HIS HD 7790 iCooler Turbo is ideal for all multimedia tasks."
Review-Planet

"HIS 7790 Turbo iCooler also in this price range even more computing power and graphics performance - all at a very attractive price. The real strengths of the rapid single-slot card then into smaller packages, extremely quiet PCs or multimedia use in HTPCs out." Techchecker


The HIS HD 7790 iCooler Turbo 1GB GDDR5 Video Card is the perfect option if you're a gamer on a tight budget. The core speed on this product is 1075MHz and the 1GB of GDDR5 128 bit memory is 6.4GHz DDR. It comes with 896 stream processing units for vertex, pixel and geometry data, 56 texture units and 16 raster operators. The pixel fillrate is 17.2 Gpixels/s, the texture fillrate is 60.2 GTexels/s and the memory bandwidth is 102 GB/s. 3D GameMan - Gameman's Pick

"The reality is the Radeon 7790 is a good card, and HIS has made it better with the iCooler Turbo, featuring a very healthy factory overclock and an impressive little cooler. The temperatures are good, the noise levels are low at load, and the card should easily fit into any mid- or mini-tower case setup, leaving us with a good impression overall."
PureOverclock - Great Value


"表現十分平穩,散熱表現不錯,合理的價格定位,值得AMD粉絲們選用"
"Stable performance in general, fair in fan cooling, reasonable pricing, worthy for AMD fans to choose"
PCM- Best Value 2013

"Highly recommend to anyone on a tight budget"
"Well designed, runs cool and looks great"
"With a free copy of BioShock Infinite"
Legion Hardware - Supreme Value Award

Back