HIS 6450 Fan 1GB DDR3 PCI-E DVI/HDMI/VGA

Product Code
H645F1G
EAN Code
4895139005646
Cooler
Fan
GPU
6450
Core Clock
625 MHz
Memory Clock
1000 MHz
Memory Size
1024 MB
Memory Type
DDR3
Memory Interface
64 bit
Interface
PCI Express x16 (PCI Express 2.1)
Card Dimension
12 x 2 x 18 cm
Box Dimension
16.8X 23.5 X 4.8 cm
Box Weight
0.34 kg
Availability
Available
AMD App Acceleration
Watch Blu-ray movies, online streaming video and other HD content using your AMD Radeon™ HD 6450 GPU and get smooth playback with improved image quality and video enhancements
AMD App Acceleration lets you experience all the new GPU accelerated features in Microsoft Office 2010, and Internet Explorer 9 for improved graphics performance, visual effects, and video rendering for the ultimate entertainment & productivity tool
AMD HD3D Technology
Add a 3rd dimension to your games using AMD HD3D technology. Support for hundreds of games in full 3D
Watch your 3D Blu-Ray movies in vivid color and rich detail using AMD HD3D Technology
Wide hardware support for 3D HDTV's, 3D Projectors, and 3D monitors, as well as supported Notebook systems
Convert your 2D photos and videos to 3D using AMD's cutting edge HD3D technologies to enhance your playback experience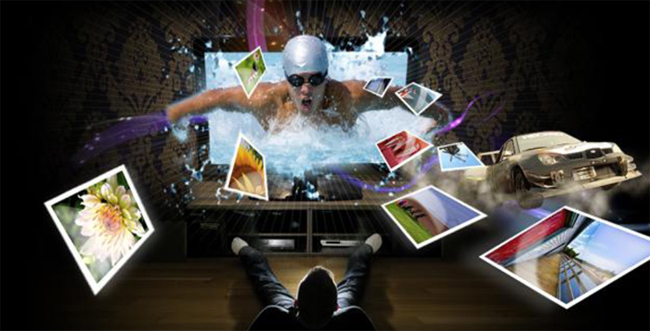 Direct® 11 Evolved
Take advantage of improved performance and realistic effects of Microsoft DirectX® 11 using AMD Radeon™ 6450 Graphics
AMD's second-generation graphics solution offers support for full Microsoft DirectX® 11 for realistic visuals and enhanced application & game performance
With the AMD Radeon™ HD 6450's new tessellation capabilities, you are able to increase the visual details and special effects in your games and applications without any noticeable decrease in performance
HD 6450 Features and Benefits
Features

Benefits

Microsoft® DirectX® 11 Support

Get intense gaming performance and unrivalled image quality with stunning 3D visual effects, realistic lighting and lifelike imagery, driven by AMD's second-generation DirectX® 11-capable graphics

AMD App Acceleration

Accelerate the most demanding applications for improvedPerformance

AMD HD3D Technology

Experience high quality, full stereoscopic 3D viewing of:

Blu-ray 3D movies
Games
Video/Movies
Photos

40 nm ProcessTechnology

Provides enhanced processor performance while using lessPower and better transistor efficiency than previous generation technology

3rd Generation TeraScale Engine

Provides increased processing power for the latest games and accelerated applications

Accelerated Video Transcoding

Helps improve video transcoding performance

Display Flexibility

More flexibility with maximum connectivity for the latest display technologies

HDMI 1.4a

Helps ensure you get the full Blu-ray and PVR experience from your PC

Dolly®TrueHD and DTS-HD Master Audio Support

Get a fully immersive high-definition audio experience with the latest Blu-ray movies

AMD PowerPlay™ Technology

Power draw scales according to activity so when GPU activity is low, the power draw is minimal

Enhanced Unified Video Decoder (UVD) 3

Watch the hottest Blu-ray movies, online video and other HD content beyond 1080p with low power and low noise with GPU acceleration and enhanced Unified Video Decoder (UVD) 3 features

Enhanced Internet Browser Applications
A fast and smooth browsing experience with enhanced image rendering, response, and media playback
The Power of HIS
The Excalibur, once owned by the invincible King Arthur, denotes the leader's mighty kingship with its mystical power and fascinating beauty and brings him triumph battle after battle.
Now HIS raises this sword again for gamers.
The Legend reborn... Prepare to conquer the gaming world!
HIS PRODUCTS ADVANTAGE
HIS delivers Faster, Cooler, Quieter plus the best quality product!
Professional customer service and technical support
What's in the box
HIS Graphics Card
2x Half Height Brackets
Install CD with Multilingual User Guide &Quick Installation Guide
Model Name
HIS 6450 Fan 1GB DDR3 PCI-E DVI/HDMI/ VGA

Chipset
Radeon HD 6450 PCIe Series
ASIC
RadeonTM HD 6450 GPU
Manu. Process (Micron)
40nm
Memory Size (MB)
1024
Memory Type
DDR3
Engine CLK (MHz)
625Mhz

Memory CLK (Gbps)
1000MHz
Memory Interface (bit)
64
Power Supply Requirement
400 Watt or greater power (500 Watt for ATI CrossFireX technology in dual mode)

Max. Resolution
2560*1600

Bus Interface
PCI Express2.1 x16
VGA

Yes

HDMI
Yes
DVI
Dual-Link DVI-D




HD 6450 System Requirement
PCI Express ® based PC is required with one X16 lane graphics slot with 2 slots space available on the motherboard
400 Watt or greater power supply recommended (500 Watt for AMD CrossFireX™ technology in dual mode)
Certified power supplies are recommended. Refer to http://support.amd.com/us/certified/power-supplies/Pages/listing.aspx for a list of Certified products
Minimum 1GB of system memory
Installation software requires CD-ROM drive or DVD –ROM drive, a keyboard, a mouse, and a display
DVD playback requires DVD drive and a DVD
Blu-ray™ playback requires Blu-ray drive and a Blu-ray disc
For an AMD CrossFireX™ system, a second AMD Radeon™ HD 6400 Graphics card, an AMD CrossFireX™ Ready motherboard and one AMD CrossFireX™ Bridge Interconnect cable is required

October 2th, 2013 at 08:02 pm
By Vaibhav Kumar
Its a amazing graphic card . I'm planing to buy it soon...
Post your comment
Comments will be reviewed by the editors before being published, mainly to ensure that spam and irrelevant material are not published . Please feel free to comment!
We strongly encourage you to use your real name. E-mail addresses are required in case we need to follow up with you directly. We won't publish your e-mail address unless you request.

Back